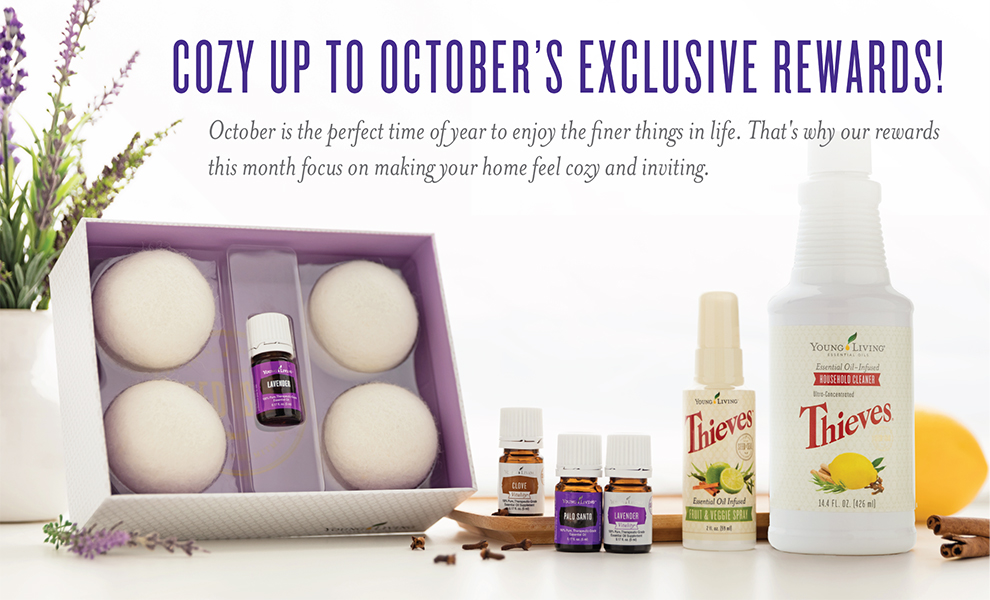 Young Living                                                                                                                          10/09/2016
October is the perfect time of year to enjoy the finer things in life, such as curling up with a good book, diffusing a peaceful fragrance, and enjoying time with those you love. That's why our rewards this month focus on making your home feel cozy and inviting.
Click here to learn more about how your order can qualify for these rewards or shop now for these Young Living favorites. Make the most of October's rewards with these fun, innovative uses!