EndoFl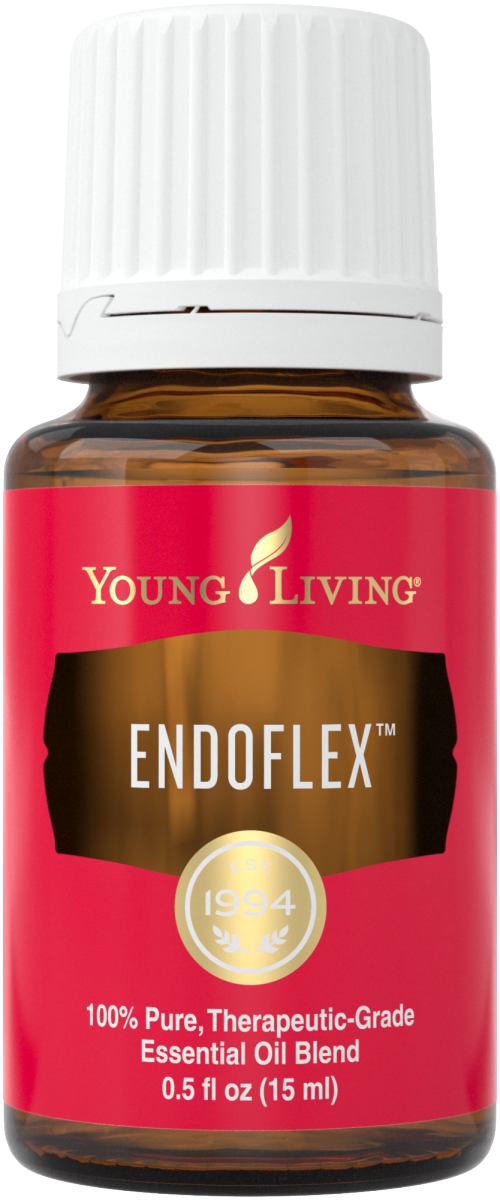 ex™ is a blend of Spearmint, Geranium, and other pure essential oils that support the endocrine system and help maintain overall vitality when taken as a dietary supplement.*
This blend contains oils very specific to the thyroid while at the same time addressing the entire endocrine system. Myrtle stimulates and promotes good thyroid health when combined with Spearmint, encouraging better circulation, stronger metabolism, and production of digestive enzymes. Geranium contains esters that protect the thyroid, which may explain why it is so heralded in French publications as a general tonic for the body. It supports the thyroid in being able to uptake iodine from food.*
How to Use
Topical: Dilute 1 drop with 1 drop of V-6™ or olive oil and apply to desired area as needed.
Aromatic: Diffuse up to 30 minutes 3 times daily.
Caution: Keep out of reach of children. For external use only. Keep away from eyes and mucous membranes. If you are pregnant, nursing, taking medication, or have a medical condition, consult a health professional prior to use.
Ingredients
A base of sesame seed oil, spearmint (Mentha spicata), sage (Salvia officinalis), geranium (Pelargonium graveolens), myrtle (Myrtus communis), nutmeg (Myristica fragrans), and German chamomile (Matriciaria recutita).
All material provided on this website is provided for informational or educational purposes only,
and is not intended as a substitute for the advice provided by your healthcare professional or physician.