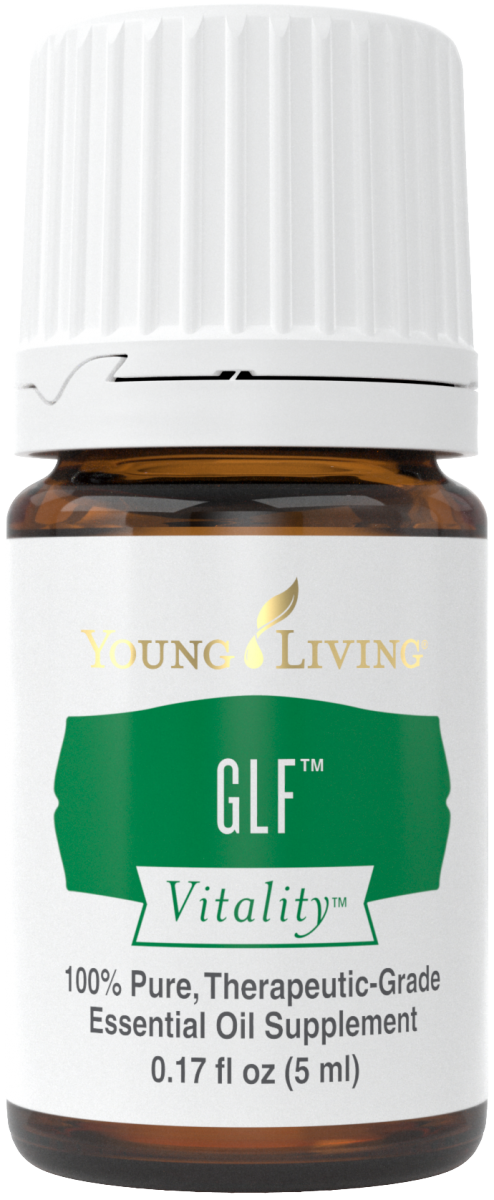 GLF™ Vitality™ is a powerful blend of essential oils that can be taken as a dietary supplement in conjunction with Detoxzyme® and Essentialzyme™. GLF Vitality includes six therapeutic-grade essential oils: Grapefruit, Ledum, Helichrysum, Hyssop, Celery, and Spearmint.
The initials of this oil blend stand for Gallbladder and Liver Flush. It is formulated with oils that help to cleanse and restore liver and gallbladder function when taken in capsules as a dietary supplement.
Add GLF Vitality to your favorite green smoothie or juice in the morning with JuvaPower to enjoy its intestinal cleansing benefits.*
GLF Vitality Essential Oil Uses:
Put in a capsule and take with Essentialzyme to help support digestive health.*

Combine GLF Vitality with your 5-Day Nutritive Cleanse to facilitate gentle and effective cleansing in the body.*

Take 2 drops daily in a clear vegetable capsule as a dietary supplement.
How to Use
Dilute 1 drop with 4 drops of carrier oil. Put in a capsule and take 1 before each meal or as desired.
Ingredients
Grapefruit (Citrus paradise)† peel oil, Helichrysum (Helichrysum italicum)† flower oil, Celery (Apium graveolens)† seed oil, Ledum (Ledum groenlandicum)† oil, Hyssop (Hyssop officinalis)† leaf oil, Spearmint (Mentha spicata)† leaf oil
†100% pure, therapeutic-grade essential oil
*These statements have not been evaluated by the Food and Drug Administration. This product is not intended to diagnose, treat, cure or prevent any disease.
All material provided on this website is provided for informational or educational purposes only,
and is not intended as a substitute for the advice provided by your healthcare professional or physician.