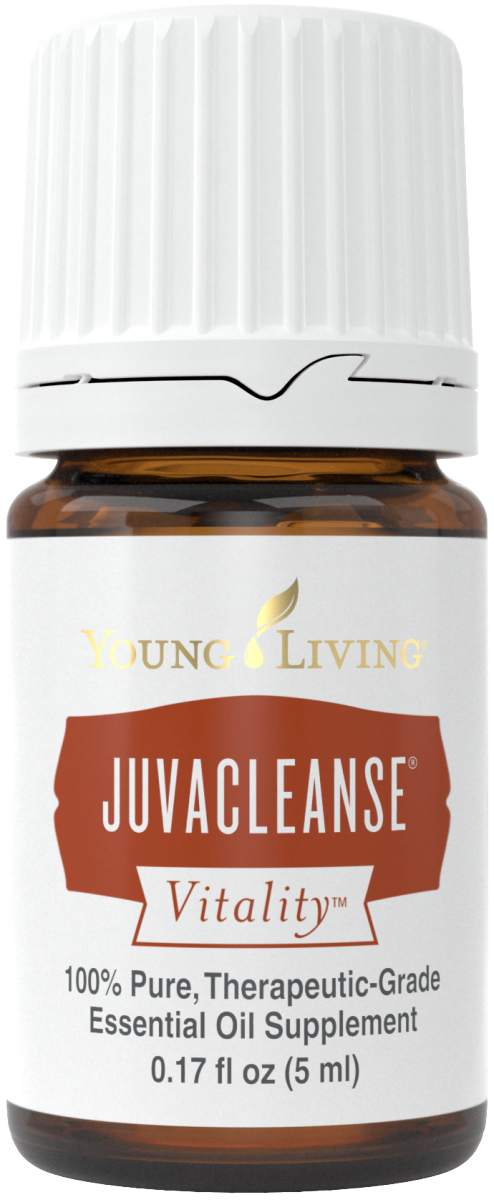 JuvaCleanse® Vitality™ was designed to be taken as a supplement along with supportive antioxidants and a diet of fiber-rich foods. Combining Helichrysum from our Dalmatia Aromatic Farm in Split, Croatia, with Ledum and Celery Seed essential oils, JuvaCleanse Vitality complements other Juva products, including JuvaFlex®, JuvaPower®, and JuvaTone®.
JuvaCleanse Vitality Essential Oil Uses:
Put 1–2 drops of JuvaCleanse Vitality in a glass of water with JuvaPower to enjoy its cleansing benefits.*

Take as a dietary supplement daily to support overall wellness.*

To support wellness, take with JuvaTone 2 times daily between meals.*
How to Use
Dilute 1 drop with 4 drops of carrier oil. Put in a capsule and take 1 daily or as needed.
Ingredients
Helichrysum (Helichrysum italicum)† flower oil, Ledum (Ledum groenlandicum)† leaf oil, Celery (Apium graveolens)† fruit/seed oil
†100% pure, therapeutic-grade essential oil
*These statements have not been evaluated by the Food and Drug Administration. This product is not intended to diagnose, treat, cure or prevent any disease.
All material provided on this website is provided for informational or educational purposes only,
and is not intended as a substitute for the advice provided by your healthcare professional or physician.