Lemon (Citrus limon) Vitality can add a bright, dynamic flavor to many dishes. Its versatility in sweet and savory recipes is what makes this fruit a popular item in kitchens around the world. Use Young Living's Lemon Vitality™ essential oil to add flavor to savory foods like fish and chicken or sweet foods like pastries and cakes.
Lemon Vitality oil has a bright taste you'll want to keep on hand for almost anything you whip up. Instead of zesting or juicing, use Lemon Vitality for a convenient way to use this great flavor. Start small with a single drop of oil.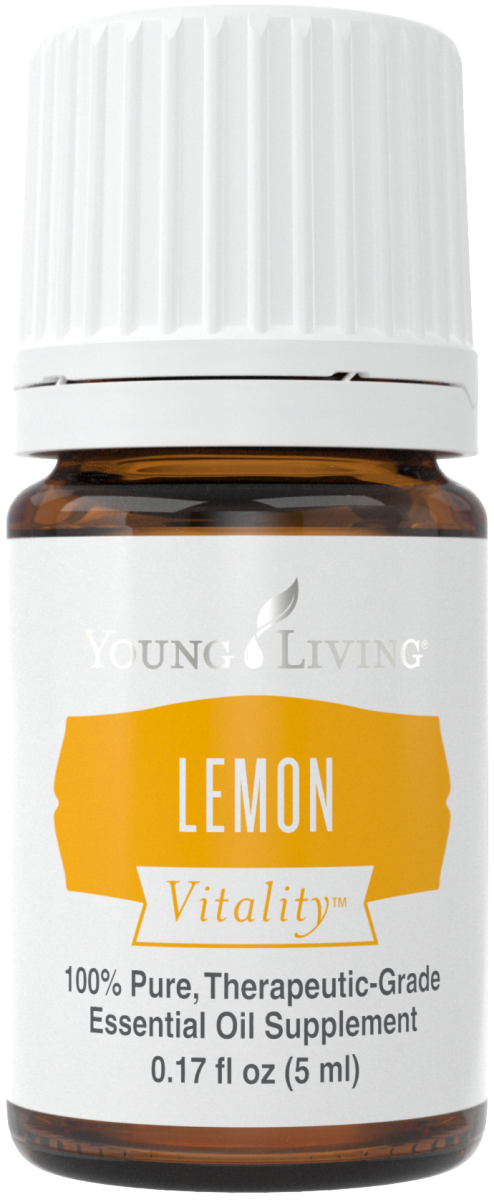 Lemon Vitality Essential Oil Uses:
Add to a tall glass of cold water for a fresh drink to start your day.
Add 1–2 drops to a vegetarian gel capsule and take daily or as needed.
Blend a drop of Lemon Vitality in Gary's True Grit™ Einkorn Pancake & Waffle Mix batter and top your waffles or pancakes with fresh fruit for a healthy, tasty breakfast.
Create custom vinaigrettes or marinades to add a bright taste to summer salads and grilling.
Add it to tea, baked goods, homemade preserves, and other treats.
Add 1 drop in plain or vanilla yogurt. Top with fresh berries.
Combine with savory foods such as chicken, fish, shrimp, and vegetables and with sides such as noodles, rice, or pasta salad.
How to Use
Put 2 drops in a capsule. Take 3 times daily.
Ingredients
Lemon (Citrus limon) peel oil
100% pure, therapeutic-grade essential oil
All material provided on this website is provided for informational or educational purposes only,
and is not intended as a substitute for the advice provided by your healthcare professional or physician.