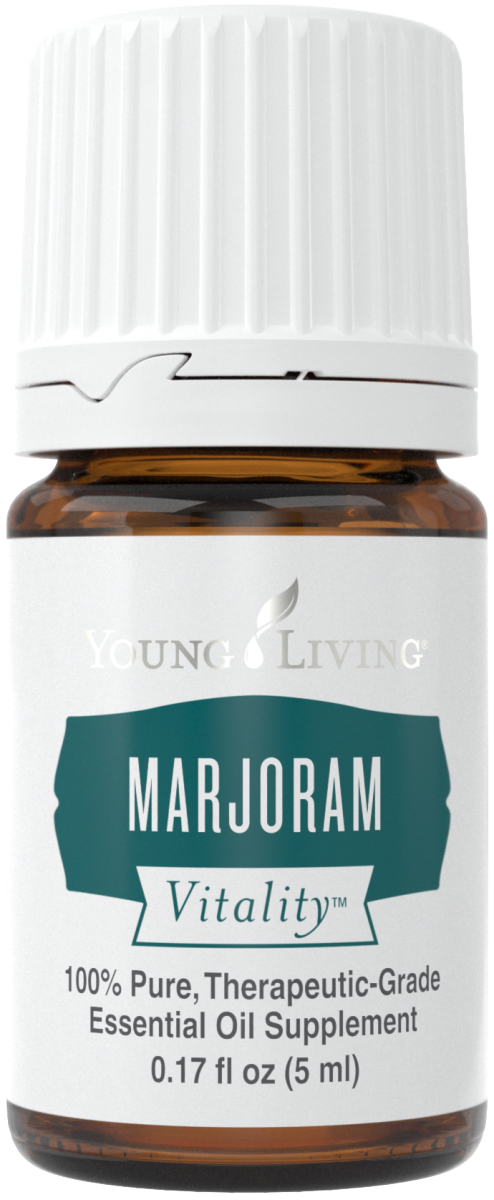 Marjoram is found in many savory dishes, especially in Italian cuisine. Steam distilled from the leaves of the plant, Marjoram Vitality™ oil has a similar flavor to oregano that's perfect for complementing delicate-tasting foods like fish and vegetables dishes.
Marjoram Vitality is a powerful antioxidant oil that supports a healthy lifestyle and can support your digestive system.*
Marjoram Vitality Essential Oil Uses:
Take as a dietary supplement before meals to help support a healthy digestive system.*
Substitute 1 drop Marjoram Vitality per tablespoon of fresh marjoram in your favorite recipes. If less is called for, just dip a toothpick in the Marjoram Vitality bottle and swirl it through the wet ingredients.
Infuse a bottle of extra virgin olive oil with a drop of Marjoram Vitality to make fantastic salad dressings, marinades, and bread dips.
How to Use
Dilute 1 drop with 1 drop of carrier oil. Put in a capsule and take up to 3 times daily or as needed.
Ingredients
Marjoram (Origanum majorana)† leaf oil
†100% pure, therapeutic-grade essential oil
*These statements have not been evaluated by the Food and Drug Administration. This product is not intended to diagnose, treat, cure or prevent any disease.
All material provided on this website is provided for informational or educational purposes only,
and is not intended as a substitute for the advice provided by your healthcare professional or physician.