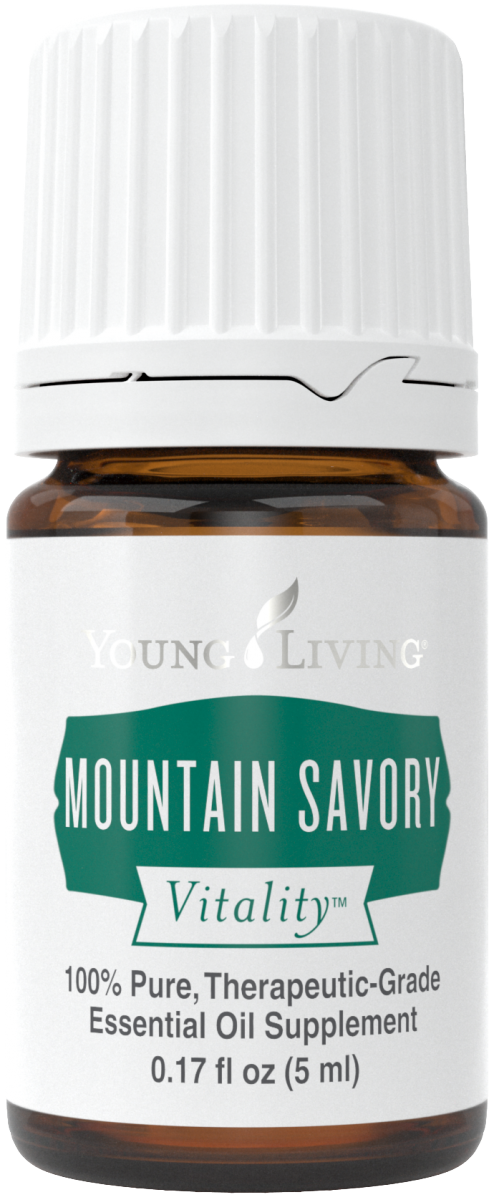 The mountain savory plant has been used as a culinary herb for centuries and has a strong flavor that is reminiscent of oregano. This perennial herb is native to warm temperate regions of southern Europe and the Mediterranean.
Mountain Savory Vitality™ is steam distilled from the flowering plant and can be a welcome addition to both your pantry and your daily essential oil dietary supplementation.
Mountain Savory Vitality Essential Oil Uses:
Add Mountain Savory Vitality to meats, beans, or stuffing to impart a spicy, herbaceous flavor.

Dilute 1 drop with 4 drops V-6™ Vegetable Oil Complex and take as a dietary supplement to support your overall wellness.*

For a great start to your morning, add a drop of Mountain Savory Vitality to hot tea, then sweeten to taste with Blue Agave or Slique® Essence™.
How to Use
Dilute 1 drop with 4 drops of carrier oil. Put in a capsule and take 1 daily or as needed.
Ingredients
Mountain Savory (Satureja Montana)† flowering top oil
†100% pure, therapeutic-grade essential oil
*These statements have not been evaluated by the Food and Drug Administration. This product is not intended to diagnose, treat, cure or prevent any disease.
All material provided on this website is provided for informational or educational purposes only,
and is not intended as a substitute for the advice provided by your healthcare professional or physician.