Saturday, October 29, 2016 - 13:57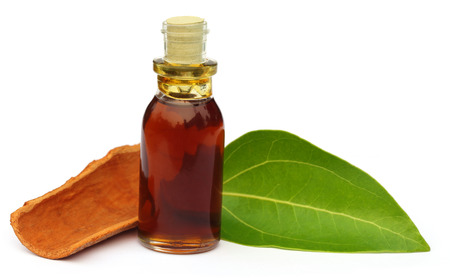 October 29, 2016
Thieves essential oil is a powerful combination of five oils: clove, lemon, cinnamon, eucalyptus and rosemary. This oil mixture has many uses and you can easily make it at home using my simple recipe which I am going to share with you.
Thieves essential oil is said to date back to the 15th century. Its recipe originated from a group of four thieves and grave robbers who came up with the concoction to protect themselves against contracting the Bubonic plaque while robbing the bodies of the deceased. When they were caught, the thieves gave up the recipe in order to receive a less severe punishment for their crimes.
It is unknown whether the story behind the thieves essential oil blend is true. But one thing we know for sure is that the recipe may be used to help maintain health during vulnerable periods as well as to purify and cleanse the air.
You can buy a ready made thieves oil or make your own blend – See the recipe at the end of this article.
The Best Uses for Thieves Essential Oil Blend
You can use thieves essential oil for a number of reasons that range from health to cleaning products. Take a look at the list below for new ideas.
1) Immune System Booster
A 2008 study published in the BMC Immunology found that eucalyptus essential oil (one of the oils in the blend) initiated the immune response. It also possesses anti-inflammatory properties. The evidence found in this research, indicated that eucalyptus oil may be useful in infectious disease and after tumor chemotherapy1.
Massage thieves oil diluted with a carrier oil (such as coconut or jojoba) into the lower back and then into the muscles up along the spine. Massaging the feet and back is not only relaxing and therapeutic it gives the immune system a quick boost.
You can also diffuse a few drops of thieves oil for 20 minutes three or four time a day in an essential oil diffuser. As you breathe the oil you will strengthen your immune system.
.2) Air Purifier
If you're trying to ward sickness away, try cleansing the air around you. A study published in the Microbios Journal found that eucalyptus oil (one of the oils in the blend) was an effective anti-fungal agent against 11 different types of fungi2.
Air purifying could be done in your home or place of work. If you have a diffuser, place a few drops of thieves oil in and diffuse for approximately 30 minutes. If you don't have a diffuser, you can add 2 to 3 drops of oil into a pot of boiling water on the stove and diffuse until the water is gone.
3) Memory Enhancer
Diffusing thieves essential oil into your home or work place may also lift your spirits and improve your memory.
According to a 2003 study published in the International Journal of Neuroscience, rosemary essential oil which is one of the oils in the blend, exhibited significant memory and performance enhancement properties. This is especially a great reason to bring thieves essential oil with you to work. If you can't diffuse at your place of employment, try keeping a bottle nearby and taking a sniff whenever you need a brain boost.
4) Treat Skin Irritations and Infections
Thieves oil is full of antibacterial and anti-fungal properties.
The next time you have a skin irritation such as an insect bite, poison ivy and fungal infection, try applying some thieves oil. Add a few drops of thieves oil to a tablespoon of carrier oil such as coconut oil or jojoba oil and rub the affected area.
5) Cleaning Products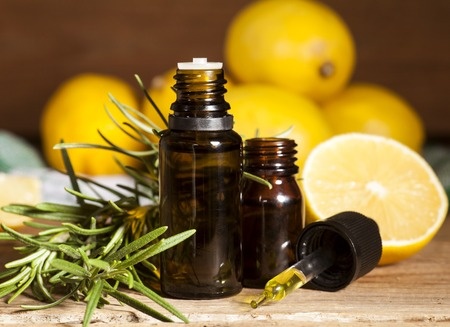 If you're looking for a safe alternative to the harmful chemicals used in cleaning products, try some thieves oil.
A 2014 study indicated that the strong anti-bacterial activity in cinnamon bark (one of the oils in the blend) can be used as an alternative to antibacterial agents in toiletries, cosmetics and disinfectants4.
To make your own thieves essential oil cleaner, add a few drops of thieves oil to a spray bottle with water and use it to clean any surface in the house.
It can be used in place of your household cleaners and is just as effective as industrial strength brands without the potential harm to your health. It can be sprayed on kitchen countertops, desks, and bathtubs. The oil and water will naturally separate in the bottle, so be sure to shake well before using.
6) Refresh Musty Carpets
Add a few drops of thieves essential oil to a cup of baking soda and mix well. Sprinkle over carpets and leave for 30 minutes and then vacuum thoroughly.
7) Add to Homemade Toothpaste
You can make your own homemade toothpaste using only 2 ingredients: coconut oil which can kill bacteria associated with tooth decay and baking soda.
Just mix 2 tablespoons each of unrefined virgin coconut oil and baking soda, and add a 1-2 drops of thieves essential oil to refresh breath and add antiseptic properties.
You can make a larger or smaller batch depending on how long you would like it to last and what size container you're storing it in.
You can also make your own mouthwash by adding 1 drop of thieves oil per ounce of water, shake well before use.
8) Cleaning Dishes
Put in a few drops of thieves essential oil in your dishwasher to thoroughly clean dishes and eliminate odor.
How to Make Your Own Thieves Oil Blend
This recipe is easy to make and can be personalized by replacing the oils with other antibacterial oils such as thyme, sage, tea tree, peppermint or lavender.
·         40 drops Clove  essential oil
·         35 drops Lemon essential oil
·         20 drops Cinnamon Bark essential oil
·         15 drops Eucalyptus essential oil
·         10 drops Rosemary essential oil
Mix all ingredients together in a small glass bottle, preferably dark. Store in a cool place.
(from Healthy and Natural World)