Sunday, October 16, 2016 - 23:52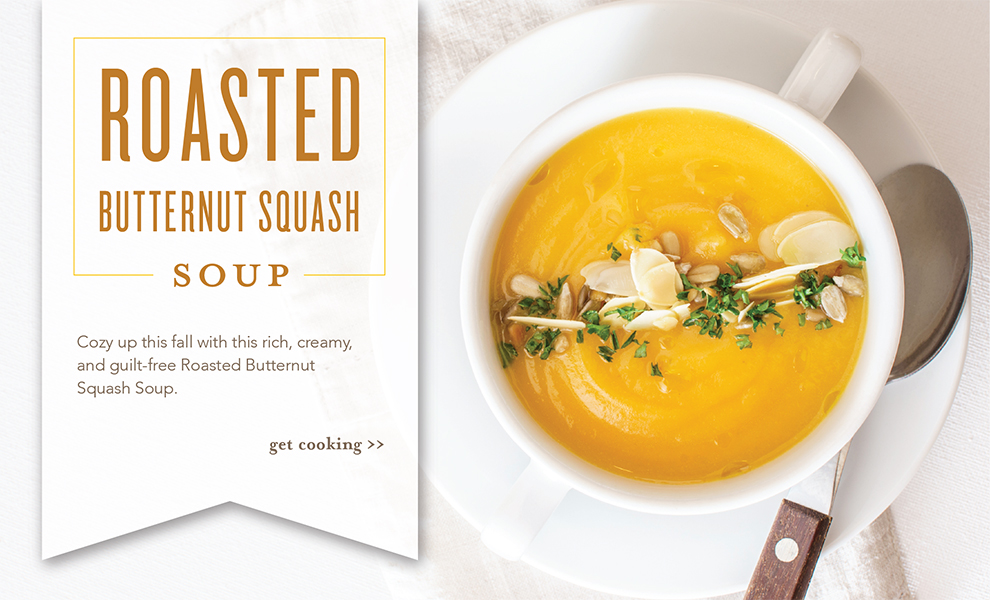 Prep Time: 15 minutes
Cook Time: 45 minutes
Total Time: 1 hour
Ingredients :
6 cups butternut squash, peeled and cubed

2 tablespoons olive oil, divided

½ teaspoon salt

3 garlic cloves, minced

3 carrots, diced

1 onion, diced

2 apples, diced

3 tablespoons water

1 cup vegetable broth

1 cup light coconut milk

1 drop Black Pepper Vitality™ essential oil

1 drop Cinnamon Bark Vitality™ essential oil

2 teaspoons garlic powder

2 teaspoons onion powder

Additional salt to taste

Green onions, chopped (for garnish)
Instructions:
Preheat oven to 350°F.

Toss squash in olive oil and salt and bake on a cookie sheet for 30–35 minutes.

While squash is cooking, heat olive oil in a large sauté pan.

Add garlic and cook for 30 seconds.

Add carrots and 3 tablespoons water or vegetable broth to pan.

Cover and cook for 10 minutes.

Add onion and apples.

Cook 15–20 minutes or until all veggies/fruit are soft.

Add to blender and blend until well combined.

10 Transfer to a large pot.

Stir in vegetable broth and coconut milk, reserving 2 tablespoons of the milk.

Stir in Cinnamon Bark Vitality, Black Pepper Vitality, garlic powder, and onion powder.

Add salt and pepper to taste.

Stir thoroughly.

Reheat gently, serve in bowls, and garnish with reserved coconut milk and green onions.

Best paired with a cozy blanket and your favorite book.