October 18, 2016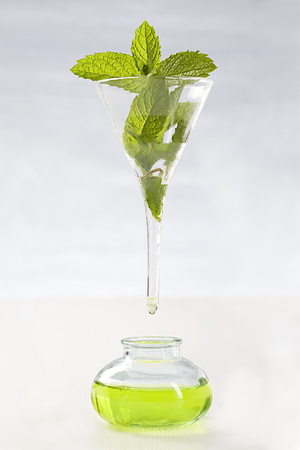 Peppermint oil, one of the world's most time-honored and versatile natural remedies, has been employed for thousands of years as the go-to treatment for digestive problems. Like all essential oils, it is highly concentrated – Dr. Eric Zielinski says a single drop of peppermint oil in a teaspoon of honey is enough to quickly banish nausea and indigestion.
But peppermint's usefulness isn't limited to easing old-fashioned stomach aches and heartburn. According to recent clinical studies, peppermint oil worked better than placebo in reducing pain in patients suffering from a more contemporary ailment – irritable bowel syndrome.Thanks to its high concentrations of menthone and menthol, peppermint oil also has potent analgesic and anti- inflammatory properties, making it a valuable ally against backache, toothache and headache.  As a natural antiseptic, peppermint can help combat dandruff; as an expectorant, it relieves allergy symptoms.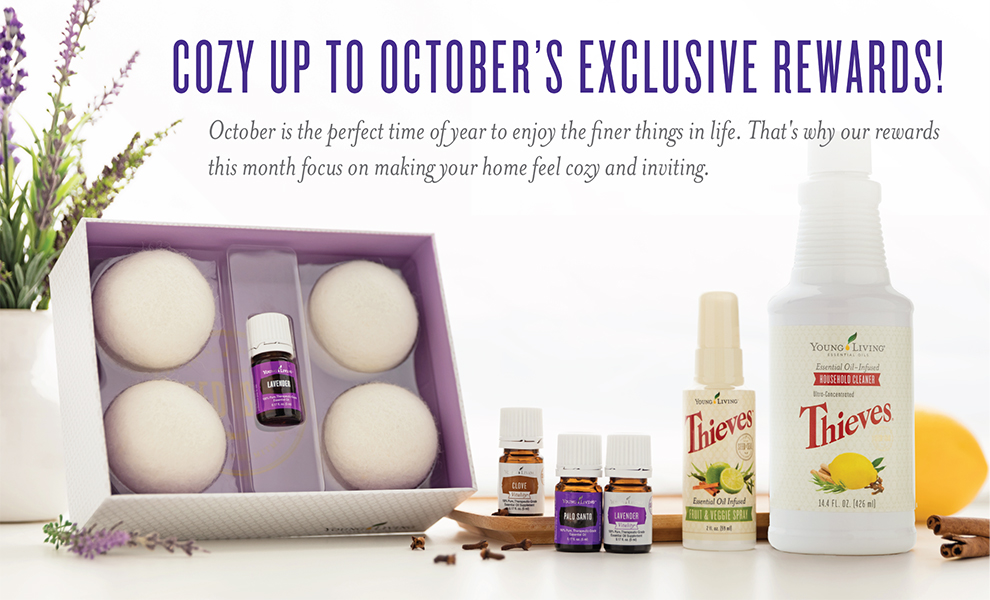 Young Living                                                                                                                          10/09/2016
October is the perfect time of year to enjoy the finer things in life, such as curling up with a good book, diffusing a peaceful fragrance, and enjoying time with those you love. That's why our rewards this month focus on making your home feel cozy and inviting.
Click here to learn more about how your order can qualify for these rewards or shop now for these Young Living favorites. Make the most of October's rewards with these fun, innovative uses!
Pages